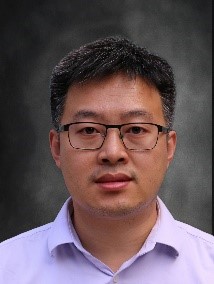 Prof. Haijun Zhang, University of Science and Technology Beijing, China (IEEE Fellow)
Research Area: 6G Mobile Communication; Artificial Intelligence; Edge Calculation; B5G+ Industrial Internet
Research Experience:Haijun Zhang (F'23) is currently a Full Professor and Associate Dean in School of Computer and Communications Engineering at University of Science and Technology Beijing, China. He was a Postdoctoral Research Fellow in Department of Electrical and Computer Engineering, the University of British Columbia (UBC), Canada. He serves/served as Track Co-Chair of VTC Fall 2022 and WCNC 2020/2021, Symposium Chair of Globecom'19, TPC Co-Chair of INFOCOM 2018 Workshop on Integrating Edge Computing, Caching, and Offloading in Next Generation Networks, and General Co-Chair of GameNets'16. He serves/served as an Editor of IEEE Transactions on Communications, and IEEE Transactions on Network Science and Engineering. He received the IEEE CSIM Technical Committee Best Journal Paper Award in 2018, IEEE ComSoc Young Author Best Paper Award in 2017, IEEE ComSoc Asia-Pacific Best Young Researcher Award in 2019, IEEE ComSoc Distinguished Lecturer. He is a Fellow of IEEE.
Speech Title:AI based 6G Mobile Network Optimization
Abstract:This talk will identify and discuss technical challenges and recent results related to the AI based 6G mobile network optimization. The talk is mainly divided into four parts. The first part will introduce 6G mobile networks and AI, discuss about the 6G mobile networks architecture, and provide some main technical challenges in AI based 6G mobile networks. The second part will focus on the issue of AI based resource management in 6G networks and provide different recentresearch findings that help to develop engineering insights. The third part will address the machine learning and deep learning method based future 6G networks and address some key research problems. The last part will summarize by providing a future outlook of AI based 6G mobile networks.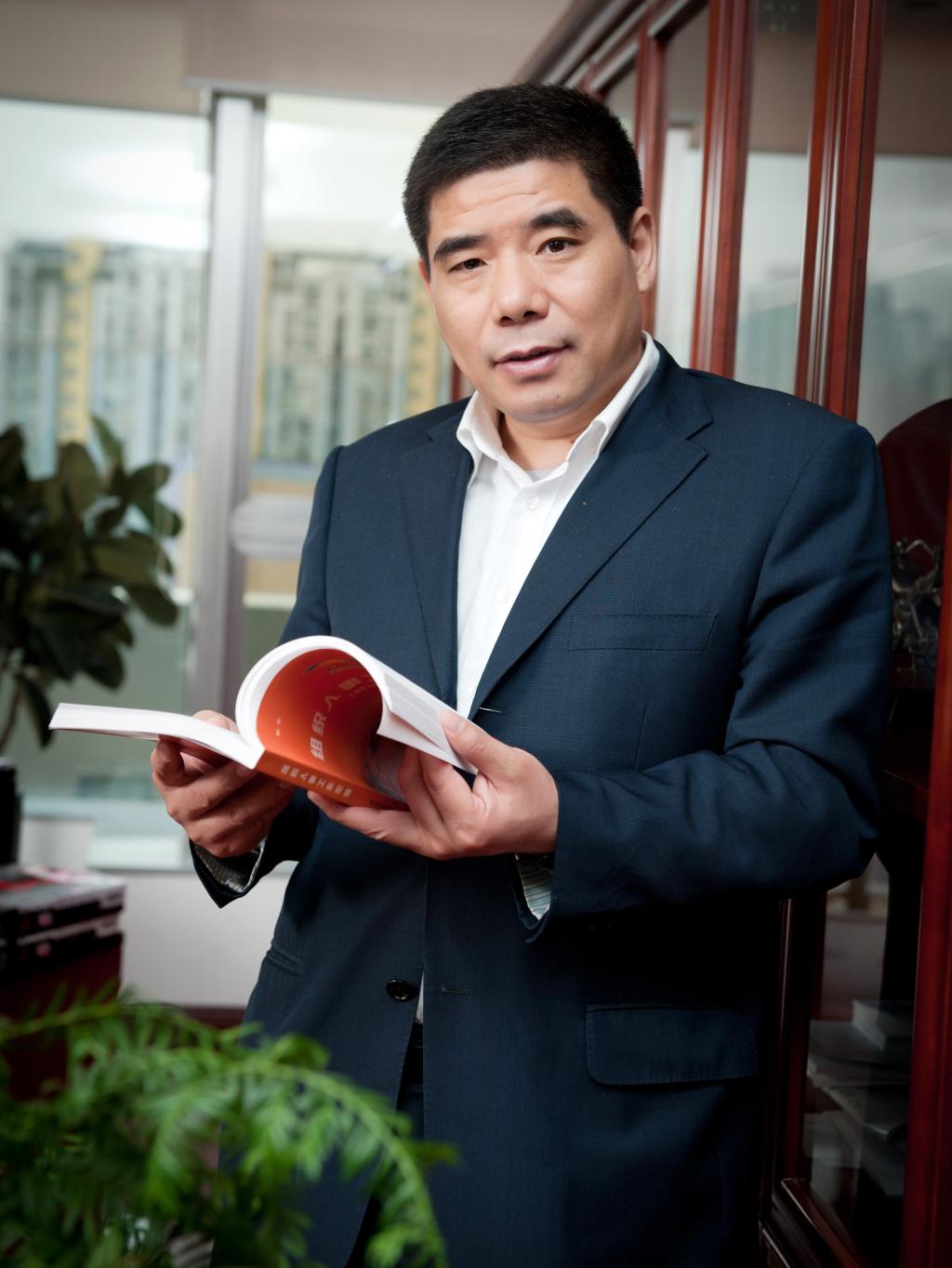 Prof. Wenjiang Shang
Business School, China University of Political Science and Law, China
Naresuan University, Thailand
Research Area: Economics and law; Fields of expertise: business analysis, financial risk, economic security
Research Experience:He is currently the Dean of Business School of China University of Political Science and Law, the Director of MBA Education Center, and a member of the Central Supervision Committee of the China National Democratic Construction Congress. Expert of the West Land-Sea New Corridor Construction Expert Bank (the first batch), Member of the Xiongan New Area Legal Expert Committee, arbitrator of China International Economic and Trade Arbitration Commission, arbitrator of Shenzhen International Arbitration Court, Standing Director of China Fiscal and Tax Law Society.
Speech Title:Is a primary market needed for data trading?
Abstract:1. Is the subject of a data transaction data or a data product?
2 .What is the value of a primary market?
3 .Tax matters in data transactions
Prof. Jiaqi Liang
Modern Enterprise Research Center, China University of Political Science and Law, China
Naresuan University, Thailand
Uttaradit Rajabhat University, Thailand
Research Area: Educational Applications of Artificial Intelligence, Intelligent Robot Technology Innovation Practice, Computer Supported Collaborative Learning
Research Experience: Professor of Modern Enterprise Organization Research Center, China University of Political Science and Law; Chief Consultant of International education, Guangdong International Service Center; Part-time tutor, Aiske Research Center, South China University of Technology; Visiting Scholar, Rotterdam Business School, Netherlands; Comptons University China Regional Tutor; Thailand Nalixuan University China regional supervisor and head of doctoral supervisor; Cheng Yi Royal University of Thailand China regional tutor and master supervisor; Senior Consultant of International Education, Guangdong Jiaying University.
Speech Title:Data analysis and application of cross-border trade
Abstract:Under the background of continuous improvement of the science and technology level in our country, the Internet technology has been applied to allwalks of life, effectively improve People's Daily life and work. E-commerce is developing rapidly in this context. The Internet has made business activities break through the restrictions of space and time, making trading activities more efficient and fast. Meanwhile, the application of big data technology makes data collection and analysis more convenient and convenient for people to effectively master market information. As an important part of e-commerce, cross-border e-commerce directly affects the operation quality of e-commerce industry. How to explore the application of big data analysis technology in cross-border e-commerce, hoping to lay a solid foundation for the development of Chinese e-commerce field. Improve the scientific rationality of marketing management of cross-border e-commerce enterprises. It makes the overseas marketing management of cross-border e-commerce enterprises more predictable. Big data technology can paint a portrait of consumers, visually display consumer data, predict changes in consumer demand based on consumer data, and better promote the development of cross-border e-commerce.
Prof. Miao Yu
Business School, China University of Political Science and Law, China
Naresuan University, Thailand
Research Area: Big Data and Artificial Intelligence, E-commerce, Logistics and supply chain Management, network marketing, customer Relationship Management
Research Experience: Professor Yu Miao undertook the 2022 Winter Olympic Games emergency system construction consulting project, providing a number of achievements and suggestions for the construction of emergency system, such as online and offline protection design, emergency site construction and emergency facilities allocation. In addition, in recent years, Professor Yu Miao has provided dozens of consulting services to public institutions/government agencies such as the China Academy of Science and Technology Development Strategy (directly under the Ministry of Science and Technology), Huangpu Customs of Guangdong Province, Dongguan Municipal Bureau of Commerce, Dongguan Municipal Bureau of Development and Reform, and enterprises such as China Metallurgical Group and Lenovo Group.
Speech Title:The expansion of management research with data mining and artificial intelligence
Abstract:With the improvement of data sharing technology and the reduction of data sharing cost, global optimization is replacing the traditional sequential optimization in the field of supply chain management with lightning speed, bringing higher net interest rate for enterprises. With the continuous development of data mining technology and artificial intelligence, the research scope of the discipline of economics and management is constantly expanding, and it has formed a cross-research field with more related disciplines, providing a broader research space for teaching and scientific research. Nowadays, these revolutionary technologies have significantly improved the performance of the whole chain of the value chain, and helped the enterprise managers in the fields of forecasting technology, procurement technology, storage technology, logistics technology and production management. At the same time, these new technologies also make the traditional management, economics, law, psychology, sociology and other disciplines form a deeper and broader cross-integration. With the support of new technologies, the existing management research has been continuously enriched and developed, and a large number of related disciplines have joined the research field of management. In the next decade or more, the research space of management will be infinitely expanded.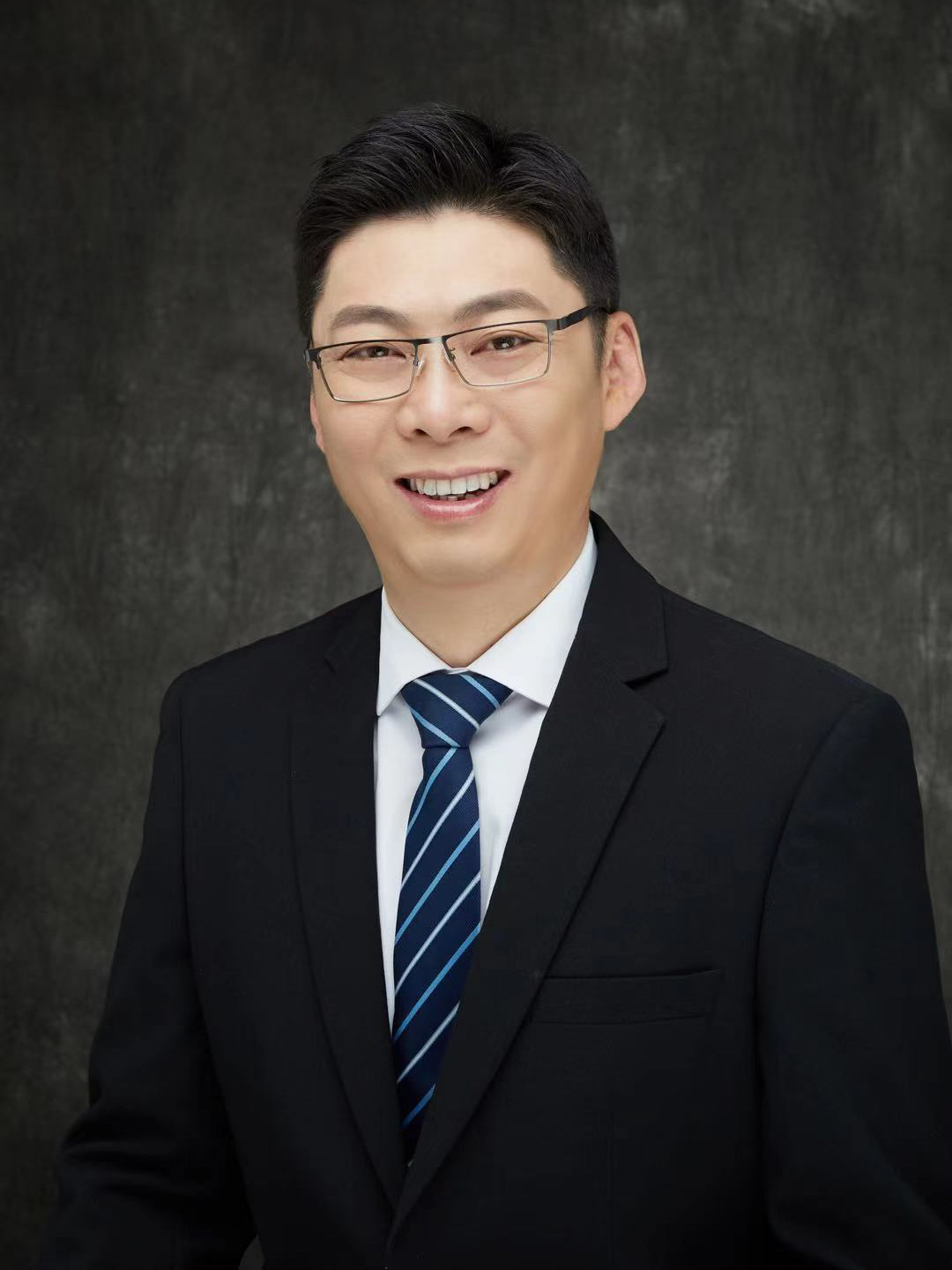 Prof. Jianhua Dai
Business School, China University of Political Science and Law, China
Naresuan University, Thailand
Research Area: Global Value chain of cultural industry; World economy and international trade frictions; Media management and big data decision-making.
Research Experience: The first batch of "Top Young Talents" of Communication University of China; Excellent class Teacher of Communication University of China; Top Ten Teachers of School of Economics and Management, Communication University of China; Mentor of "Chuang Youth" Capital College Students Entrepreneurship Competition Silver Award; Supported by the Young Talents Program of Beijing Colleges and Universities; The second prize of university-level Excellent Scientific Research Achievement Award of Communication University of China.
Speech Title:The Role of Data Governance and Information Security in Education Data Management
Abstract: Data governance and information security are crucial factors in education data management. In the context of the rapid development of information technology and the continuous emergence of educational data, how to standardize, protect, manage, and apply data is an important challenge facing the education field. This topic will explore the role of data governance and information security in educational data management, as well as current challenges and solutions.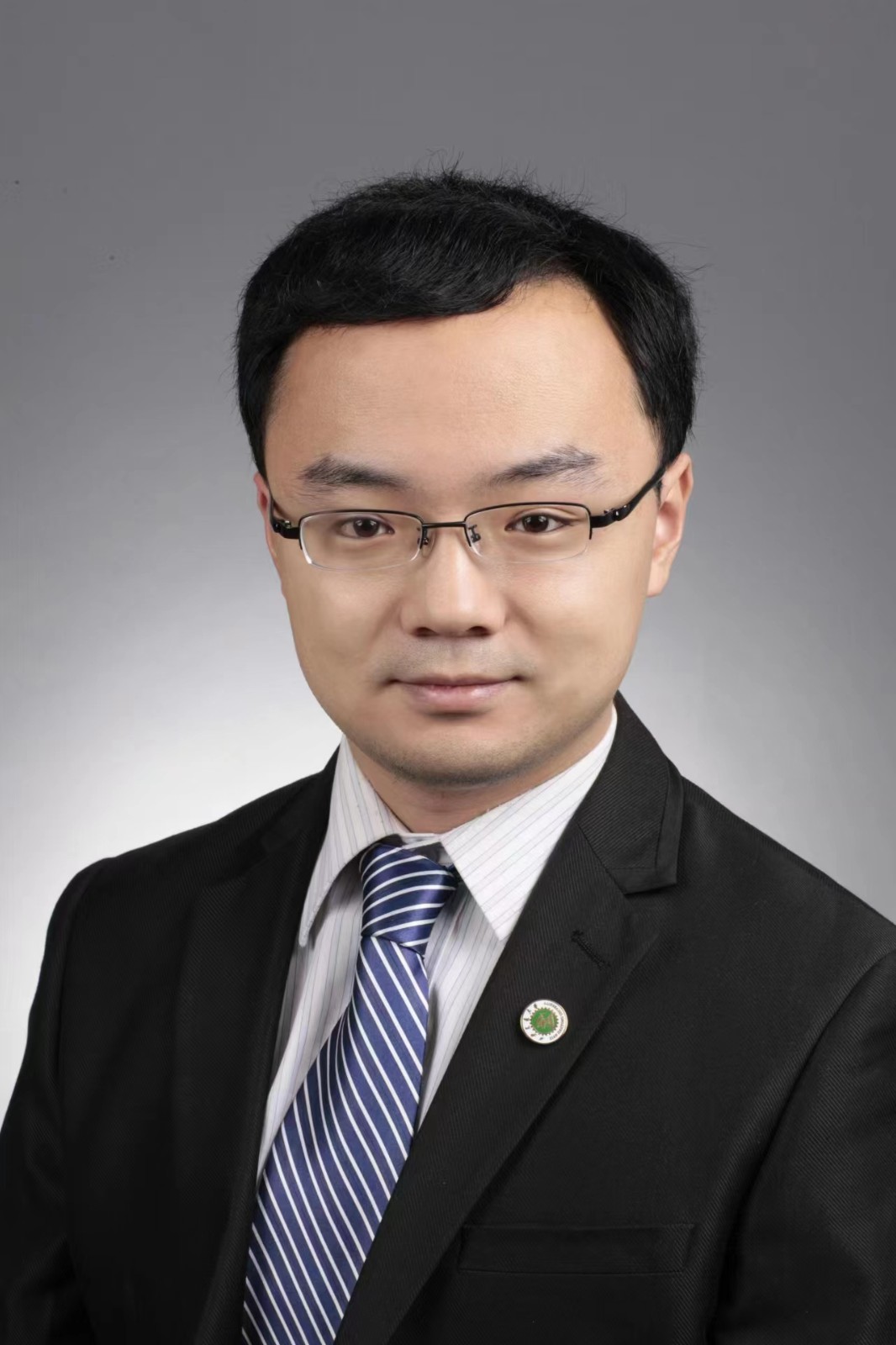 A. Prof. Peng Qi
Xi 'an Jiaotong University, China
Naresuan University, Thailand
Speech Title:Legal regulation of cross-border data transmission under the "Belt and Road" in the context of digital economy
Abstract:Data flows have become an important production factor resource that countries are competing for. In order to promote the "Belt and Road" community of destiny in the "14th Five-Year Plan" period to be more dynamic, as the initiator of the initiative, it is necessary to rationally analyze the current extraterritorial regulatory legal norms and potential deficiencies on the basis of examining and analyzing the purpose of cross-border data transmission regulations in countries along the route, and respond and change from the aspects of international cooperation, legislative system, implementation improvement, evaluation and supervision, and industry self-discipline of cross-border data transmission: Before the implementation of cross-border data transmission, select multilateral and bilateral cooperation forms to cultivate the "Belt and Road" digital WTO led by China , the establishment of "East and West" storage center, strengthen the communication and exchange of existing international organizations; In the preparation stage of data flow, based on the "soft law" cooperation in flexible governance, improve the "hard law" regulation, and build a reasonable hierarchical classification management system for data; In the data transmission, urge countries to set up law enforcement agencies corresponding to the level of business, and form a multi-subject law enforcement team; In the cross-border transmission of data, in the back-end, differentiated normative purpose assessment, the whole process of data circulation embedded supervision and accountability mechanism; At the end of data transmission, establish a third-party data industry protection certification body, refine self-discipline standards, integrate the concept of data transmission protection into enterprise management, and shape the "Belt and Road" cross-border data transmission co-governance road with Chinese characteristics.